Car and Van Hire in Wilmslow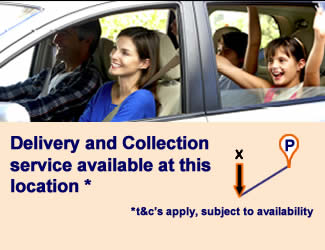 Location Information
Weekdays 9-5, Saturdays 9-12, Out of hours by arrangement
Practical Car & Van Rental
Fresh Supplies UK Ltd,
T/A Practical Car & Van Rental,
Oc 45 C, Stanley Green Business Park,
Inside Armadillo complex,Earl Road,
Cheadle Hulme, Wilmslow,
East Cheshire
SK8 6PT
United Kingdom

Tel: 0161 488 3000
Email: wilmslow@practical.co.uk
Wilmslow Car Hire
Professional car hire Wilmslow from a modern and comprehensive fleet of hire cars. We are confident that you can select an appropriate car for your rental requirements. Our car hire fleet starts off from small 3 or 5 door versions through a mixture of medium and large family type saloons. Use the form above to check what cars are available for booking online or simply make an enquiry.
Van Rental Wilmslow
Modern commercial van rental Wilmslow for any type of moving you might have to undertake. We have a wide variety of vans on our fleet which are ideal for moving house, office, furniture, equipment or anything similar. Our van hire fleet can cover any type of eventuality in Wilmslow. When you select a van type it will show helpful load dimensions, these are only guidelines so if you are moving something which requires exact sizes then get in touch with us for specific sizes.
Other Car and Van Rental Related Services
We also provide one way self drive hire where you can collect your vehicle then have it picked up anywhere within mainland England like an airport, business or home address. One way rentals can save you a lot of time and money so consider this option if you do not have to make a return journey to Wilmslow.
Another rental service is our car and van short and long term leasing. Both commercial businesses and the general public can now take advantage of our contract hire leasing schemes. If you need a lease vehicle for between 28 days and 12 months we provide a modern choice of cars and vans which you can find more information about by selecting Flexi Lease from the Bookings and Enquiries form above.
Additional Service Information
We are the official Practical Car and Van Rental location in Wilmslow. We offer a Meet and Greet service and Out of Hours service by prior arrangement only.
Our service area includes:
Alderly Edge
Handforth
Morley Green
Mottram
Quarry Bank
If you can't find your town or village and you are nearby please don't worry because we cover all of the surrounding areas of Wilmslow.
Visiting Wilmslow?
If you are planning on visiting Wilmslow then you might want to consider a visit to Alderley Edge Woodland Walk, Avro Heritage Museum, Bramall Hall, Fletcher Moss Park and Botanical Gardens, Quarry Bank Mill, The Runway Visitor Park and Wilmslow Green Room Theatre.
PLEASE NOTE ALL BOOKINGS/CONTRACTS ARE ENTERED INTO DIRECTLY WITH THE FRANCHISE AND NOT PRACTICAL HEAD OFFICE – SEE: TERMS AND CONDITIONS
Documents:
Privacy Policy (pdf)
UK Cleaner Air Map and Restrictions
---
Useful Links
Copyright (c) 2021 - Practical Car and Van Rental Limited