Car and Van Hire in Park Royal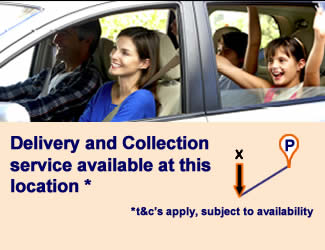 Location Information
Mon - Fri 0830 to 1800, Sat 0830 to 1300
Practical Car & Van Rental
Go Rentals Ltd,
T/A Practical Car & Van Rental ,
Unit 13,
52-56 Standard Road,
Park Royal,
London
NW106EU
United Kingdom

Tel: 0208 712 4795
Email: park.royal@practical.co.uk
Practical Car & Van Rental Park Royal, London
Welcome to Practical Car & Van Rental in Park Royal, London, England. We are the official car and van rental location for Park Royal and the surrounding area of London including Harlesden, Stonebridge, Church End, North Acton, Willesden, Alperton and Tokyngton. Park Royal has a comprehensive car hire fleet ranging from small 3 door models to large saloon cars. People carriers are available to hire too and can accommodate up to 8 occupants. All hire vehicles are offered at competitive rental terms to tourists, residents and the local business community alike. We offer a local 'meet and greet' . Out of hours services are also available by appointment.
Park Royal Van Rental - Truck Hire
Park Royal have an extensive commercial fleet which ranges from small vans to 7.5 Tonne Tail List Lift and Box trucks. MWB Refrigerated Vans are also on the fleet! There are short wheel base (swb), long (lwb) and extra long wheel base vans (xlwb) available. Luton vans with and without tail-lift are available for rental also. Short and long term rental enquiries from local residents and businesses are welcomed and preferential hire terms may be offered for extended rental durations.
Practical U.K. Car & Van Leasing
Business Users including the self-employed, partnerships and limited companies can now take advantage of our tailor-made flexible leasing schemes. We are able to offer a flexible alternative to conventional contract hire. If you need a lease vehicle for between 28 days and 12 months we provide a varied and ever-changing choice of both cars and vans from different manufacturers. The leasing rates we quote are fully inclusive of delivery, breakdown cover, road fund licence and a replacement vehicle. Your only requirements are to provide fully comprehensive insurance and service the vehicle in accordance with the manufacturers' requirements. Why commit your valuable business capital to expensive vehicle purchasing, incurring vehicle depreciation and restricting cash-flow, when we can provide a low-cost budgeted leasing alternative? Highly competitive rental rates are offered so please contact us and we will endeavor to assist you, alternatively please go to our dedicated vehicle Leasing page for further information and an instant quote.
Motorhome Hire London Park Royal
Motorhome hire is available and covers 2 to 5 berth sizes. By arrangement we offer a meet and greet service to airports and train stations within London area.
Practical Car & Van Rental U.K.
Practical Car & Van Rental U.K. is the fourth largest rental company in the United Kingdom with over 150 hire locations located throughout the U.K. in England, Scotland, and Wales.

PRACTICAL CAR & VAN RENTAL - A NATIONAL COMPANY WITH A LOCAL SERVICE
PLEASE NOTE ALL BOOKINGS/CONTRACTS ARE ENTERED INTO DIRECTLY WITH THE FRANCHISE AND NOT PRACTICAL HEAD OFFICE – SEE: TERMS AND CONDITIONS
Documents:
Privacy Policy (pdf)
---
Useful Links
Copyright (c) 2020 - Practical Car and Van Rental Limited