Car and Van Hire in London Marble Arch
Why not book our luxury 9 seater vito's Automatic for Summer Holidays. Have all the comfort & Luxury and drive in style. Call us now to book on 0207 112 8923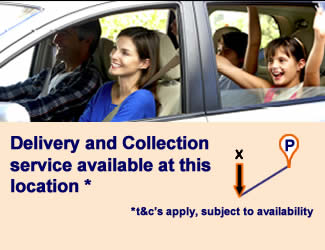 Location Information
Mon - Fri 08:30-1800 Sat 08:30 to 12 Sun - closed OUT OF HOURS RES: 07850 683 685 till 22:00hrs
Practical Car & Van Rental
London City Car Hire Ltd ,
T/A Practical Car & Van Rental ,
Citi CarPark,
OFFICE B BURNE HOUSE, 5 BELL STREET,
LONDON ,

NW1 5BZ
United Kingdom

Email: marble.arch@practical.co.uk
Car Hire | Van Rental London - Marble Arch
We are the official car hire and van rental location for Marble Arch in London and the surrounding area. We specialise in car rental and van hire to Edgware Road and Baker Street tube stations, Paddington railway station, so train travellers requiring car hire can be collected upon arrival. A complete range of hire cars including economy models and family saloon variants are on our fleet. For the commercial hirer we have a comprehensive fleet of rental vehicles from a Short Wheeled Base (SWB) van to a Long Wheeled Base (LWB) van. All the very latest NEW cars can be hired for any period at a price to suit your budget. We offer free delivery and collection to suit your requirements.
London One Way Car Hire
We can offer one way self drive car rental. This facilitates transfers from Marble Arch (London) to other airport terminals or destinations throughout mainland United Kingdom (U.K.). Onward travellers can collect their one way rental car from Marble Arch (London) and arrange return of the hire car to most regional and international airports anywhere in England, Wales or Scotland. This facility can also be used for other U.K. mainland destinations that are not necessarily airports such as business addresses, homes or any of our many rental locations situated throughout the country. A range of vans are available too for one way hire from small courier style vans up to the long wheel base (lwb) van.
Car Leasing | Van Leasing in London
Business Users including the self-employed, partnerships and limited companies can now take advantage of our tailor-made flexible leasing schemes. We are able to offer a flexible alternative to conventional contract hire. If you need a lease vehicle for between 28 days and 12 months we provide a varied and ever-changing choice of both cars and vans from different manufacturers. The leasing rates we quote are fully inclusive of delivery, breakdown cover, road fund licence and a replacement vehicle. Your only requirements are to provide fully comprehensive insurance and service the vehicle in accordance with the manufacturers requirements. Why commit your valuable business capital to expensive vehicle purchasing, incurring vehicle depreciation and restricting cash-flow, when we can provide a low-cost budgeted leasing alternative? Highly competitive rental rates are offered so please contact us and we will endeavour to assist you, alternatively please go to our dedicated vehicle Leasing page for further information and an instant quote.
London Marble Arch Additional Information
Our location in Marble Arch covers Regents Park, Edgware Road, Maida Vale, Hyde Park, Bayswater, St James, Westminster, Pimlico, Knightsbridge, Belgravia, South Kensington, Kensington, Notting Hill, Euston, Mayfair and St John's Wood making Practical one of the major car and van hire providers in the London area.

We can also arrange for car hire from several hotels and bed and breakfasts in the London area. Some of these are Comfort Inn - Edgware Road, Novotel - St Pancras, The Cumberland Thistle Hotel - Marble Arch, Best Western Premier Hotel - Shaftsbury Avenue, London Hilton - Park Lane, Days Inn - Hyde park, Hilton Metropole, Best Western, The Delamere Hotel, The Kensington Hotel.

We can also offer car hire from some mainline London stations, including Paddington, Euston, Victoria, Waterloo, Charing Cross.

Practical offers a far reaching service in the City of London that can meet our customers needs whatever you may be in the city to do. With our connection to Shaftsbury Avenue, you could take in a show before picking up your hire car, or if you've been to an event in Hyde Park, your hire car can be waiting for you once you've finished. Perhaps you'll be in Kensington, indulging in retail therapy, then of course you may need a car to transport all of your goods away with you. Whatever your needs are, please do contact us as we're confident we can meet them.
Practical Car Hire | Van Rental UK
Practical Car & Van Rental U.K. is the fourth largest rental company in the United Kingdom with over 150 hire locations located throughout the U.K.
PLEASE NOTE ALL BOOKINGS/CONTRACTS ARE ENTERED INTO DIRECTLY WITH THE FRANCHISE AND NOT PRACTICAL HEAD OFFICE – SEE: TERMS AND CONDITIONS
Documents:
Privacy Policy (pdf)
UK Cleaner Air Map and Restrictions
---
Useful Links
Copyright (c) 2022 - Practical Car and Van Rental Limited