Car and Van Hire in Chingford
Location is Closed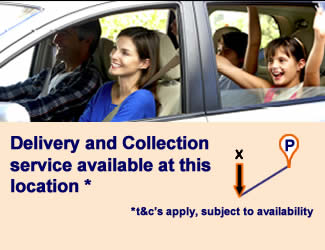 Location Information
CURRENTLY OPERATED BY ENFIELD OFFICE.
Practical Car & Van Rental
Jenny Turner,
T/A Practical Car & Van Rental,
Currently Operated by Enfield Office. ,
34 Island Centre Way,
Enfield,
London
United Kingdom

Email: chingford@practical.co.uk
Chingford Car Hire
Quality car hire Chingford from a modern and complete fleet of rental cars. We are certain that you can find an appropriate car for your hire requirements. Our car hire fleet starts from small 3 or 5 door models through a mixture of medium and large type models. Please use of the form above to find cars available to book online.
Van Rental Chingford
Chingford's van rental fleet ranges from small courier style vans through short wheel base (swb), medium wheel base (mwb) to long wheel base (lwb). Luton vans with a tail-lift are also available to rent. Short and long term rental enquiries from residents and businesses alike are welcomed and preferential hire terms may be offered for extended rental durations.
Other Car and Van Rental Related Services
We also provide one way self drive hire where you can collect your vehicle then have it picked up anywhere within mainland Englan like an airport, business or home address. One way rentals can save you a lot of time and money so consider this option if you do not have to make a return journey to Chingford.
Another rental service is our car and van short and long term leasing. Both commercial businesses and the general public can now take advantage of our contract hire leasing schemes. If you need a lease vehicle for between 28 days and 12 months we provide a modern choice of cars and vans which you can find more information about by selecting Flexi Lease from the Bookings and Enquiries form above.
Additional Service Information
We are the official Practical Car and Van Rental location in Chingford, London.
Our service areas include:
Buckhurst Hill
Chigwell
Lambourne End
Loughton
Woodford
If you can't find your town or village and you are nearby please don't worry because we cover all of the surrounding areas of Chingford.
PLEASE NOTE ALL BOOKINGS/CONTRACTS ARE ENTERED INTO DIRECTLY WITH THE FRANCHISE AND NOT PRACTICAL HEAD OFFICE – SEE: TERMS AND CONDITIONS
Documents:
Privacy Policy (pdf)
UK Cleaner Air Map and Restrictions
---
Useful Links
Copyright (c) 2021 - Practical Car and Van Rental Limited