Car and Van Hire in Birmingham North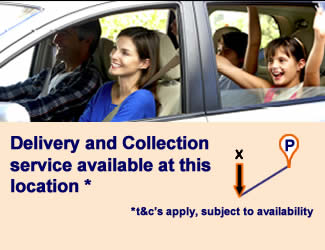 Location Information
Practical Car & Van Rental
Operated by Head Office,
T/A Practical Car & Van Rental,
Birmingham,
United Kingdom

Tel: 0121 7036108
Email: birmingham.north@practical.co.uk
Car Hire in Birmingham North
Providing quality and reliable car hire Birmingham North. Choose from a wide selection of hire cars available starting from small 3 or 5 door models through a selection of medium and large family type models. By road, Birmingham Chester Road Railway Station is just 2 minutes away and New Street Station is just 12 minutes away. Erdington and Wylde Green stations are close by as well. Use the form above to find out what cars are available to book online for your chosen dates and times.
Birmingham North Van Hire
We provide cheap van rental Birmingham North for any type of moving stuff you might have to organise. Choose from our large range of vans we have available. Should you be moving house, office, furniture, equipment or anything similar, our commercial business van hire fleet can cover any type of situation in Birmingham North. When you select a van type it will show helpful load dimensions, these are only guidelines so if you are moving something which requires exact sizes then get in touch with us for specific sizes.
Other Van Rental Related Services
We also provide one way self drive hire where you can collect your vehicle then have it picked up anywhere within mainland England like an airport, business or home address. One way rentals can save you a lot of time and money so consider this option if you do not have to make a return journey to Birmingham North.
Another rental service is our van short and long term leasing. Both commercial businesses and the general public can now take advantage of our contract hire leasing schemes. If you need a lease vehicle for between 28 days and 12 months we provide a modern choice of vans which you can find more information about by selecting Flexi Lease from the Bookings and Enquiries form above.
Additional Service Information
We are the official Practical Car and Van Rental location in Birmingham North. By prior notice we offer a Meet and Greet service to the local area including all the nearby train stations.
Our service area includes:
Boldmere
Erdington
Gravelly Hill
Sutton Coldfield
Wylde Green
If you can't find your town or village and you are nearby please don't worry because we cover all of the surrounding areas of Birmingham North.
Visiting Birmingham North?
Some areas of interest that you might find useful and are in close proximity to us include:
Chester Road
Cravelly Hill Industrical Estate
Jaguar Factory
The Fort Shopping Centre
Practical Car & Van Rental Birmingham South
PLEASE NOTE ALL BOOKINGS/CONTRACTS ARE ENTERED INTO DIRECTLY WITH THE FRANCHISE AND NOT PRACTICAL HEAD OFFICE – SEE: TERMS AND CONDITIONS
Documents:
Privacy Policy (pdf)
---
Useful Links
Copyright (c) 2020 - Practical Car and Van Rental Limited