Kirkcaldy
Special Offers
1//2 day van rental
times normally run 9am-1pm or 1pm-5pm/r/nswb £30.00/r/nlwb £40.00/r/nstandard luton £42/r/nlwb tail lift luton £60/r/n/r/n/r/n
short day//overnight hire
times run 9am-5pm or 5pm-9am/r/nswb £45.00sat £50.00lwb £50.00 sat £60.lwb luton taillift £85.00sat £95.00/r/nplease note sat times are 9am-4pm
SACK TROLLEY
HEAVY DUTY SACK TROLLEYS FOR HIRE/r/n£3.00 PER DAY.
MOVING KITS
SELECTION OF BOXES TO SUIT AT DISCOUNTED RATES,/r/nPLEASE ASK FOR PRICE.
packing boxes
double skin packing boxes available./r/n/r/nsmall 457x457x305 £3.00/r/nmedium 457x457x457 £3.75/r/nextra large 610x457x457 £4.50 /r/njumbo 610x610x610 £6.00/r/npacking tape £1.00 per role
satellite navigation
latest portable satellite navigation units for hire./r/n£5.00 per day incl vat./r/nmajor credit card payment only.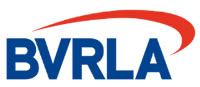 ---
Copyright (c) 2016 - Practical Car and Van Rental Limited