Practical Forres Links
National Rail Enquiries
National Rail Enquiries for up-to-the minutue advice on journey planning and train services.

Visit Forres Website
Forres is one of Scotland's oldest small towns, and also one of its most attractive.

Forres in Moray is situated just off the A96 about 27 miles east of the Highland capital of Inverness, the town's impressive parks and gardens with outstanding floral sculptures have led to many awards from the prestigious Britain and Scotland in Bloom competitions.

Forres makes a great base as there is plenty to explore in the beautiful Moray Firth region, the surrounding area has something for everyone's taste, historical monuments, museums, castles, visitor centres, malt whisky distilleries - The Benromach and the Dallas Dhu, miles of white sandy beaches, moray firth dolphins, quaint coastal villages like Findhorn, river side & forest walks, great Scottish Golf courses, sailing, skiing, cycling, Salmon fishing, horse riding, tennis and some of the most scenic countryside and views in Scotland.

Visit Nairn website
Nairn - an excellent base for exploring the Scottish Highlands; the Moray Firth coastline; Inverness and Loch Ness. Plan your visit; find Nairn accommodation (B&Bs, Hotels and Self-catering); discover places to visit or just enjoy a day on Nairn's marvellous sandy beach. Book a round of golf on either of Nairn's championship golf courses - with another 30 courses in a 60-mile radius. See the dolphins - not in a sea-life centre but in their natural habitat from Nairn harbour, Fort George or Chanonry Point. Nairn is also a great base for walking and fishing holidays. There is no Tourist Office in Nairn so use visitNAIRN.com to find accommodation. Check here for other Scottish Highland Holiday Accommodation.
Guide to the village of Nairn
Welcome to Nairn in Scotland

Nairn is an attractive seaside town of 11,000 people who enjoy a prime location on the Moray Firth coast just 16 miles east of Inverness , one of the 's Millennium Cities.

A popular holiday destination since the middle of the last century, Nairn has a host of features which continue to offer a unique holiday experience. These same features make it the ideal place to set up business, and to live and work - with a quality of life that is second to none.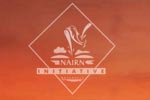 Forres - Net website
Forres, an ancient Royal Burgh Town, is situated in the North of Scotland on the Moray Coast. The Royal Burgh of Forres is thought to be the "Varris" shown on maps by Ptolemy almost 2,000 years ago. There was a Royal Castle here from at least 900AD and in around 1140AD it became a Royal Burgh. Royal Burghs were founded by the Kings of the 12th century to encourage trade and economic improvement.

Forres has grown much in recent years and now has over 9,000 inhabitants. Sitting between the floodplain of the River Findhorn and the wooded slopes of Cluny and Sanquhar Hills, Forres is well known for its award wining floral sculptures and is steeped in local history and traditions.

Forres Harriers local friendly running club
Forres is a small market town situated on the Moray Coast approximately 26 miles to the East of Inverness. The Harriers are a small friendly club with around 80 members of various ages and abilities.

The club meets at the local Swimming Pool//Roysvale Park every Tuesday and Thursday at 18.30 in the Winter Months and at Grant Park in the Summer. If you are up visiting the area please come along for a run around the local area. Directions to Forres swimming pool can be found here.

Have a look at some of the race details for forthcoming events by clicking here.


Forres Footpath Trust
The Forres Footpaths Trust is dedicated to establishing a network of walks in and around Forres. Few Scottish towns can boast the same kind of beauty and history that surrounds this Royal Burgh. In order to enjoy all that is on offer, the Trust has developed a number of walks around the town. Choose to look at the many historic artefacts still on show, marvel at the glorious floral displays or simply stroll around and get a feel for this beautiful town.

Visit Moray website
Contains everything you need to know in the Moray area from event to hotels to visitor centres to CAR & VAN HIRE !!!
Easter Lawrenceton Farmhouse
This charming, spacious old farmhouse is a real home from home, offering excellent comfortable accommodation for 8-10 people, with 4 bedrooms and 3 bathrooms ( 2 en suite ).

For larger parties there is additional accommodation in the grounds. Little Lawrenceton is a cosy cottage for 2.

Set in the hills above the ancient Royal Burgh town of Forres, in the heart of Macbeth country, overlooking the beautiful Moray Firth coastline and the charming village of Findhorn, Easter Lawrenceton Farmhouse has far-reaching views across the Black Isle and beyond to the North and West of Scotland.

Easter Lawrenceton is located beside an organic farm, just three miles from the town of Forres, and six miles from the coast and picturesque Findhorn Bay.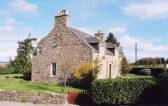 Findhorn Foundation
Every year we welcome thousands of visitors from around the world to participate in our community life in a variety of ways.

The Findhorn Foundation community is a special place and even if you don't stay for long, you and your world may be changed forever.
Reiver House B&B
A warm friendly welcome will greet all who visit our beautiful traditional Victorian stone house in the historic and charming town of Forres.



Rooms are fully en-suite and our popular Scottish breakfasts are prepared fresh to order.



Only 5 minutes walk from Forres town centre we are within easy reach of all the treasures the Highlands have to offer including the unique Whisky Trail, majestic castles, sandy beaches and breath-taking Lochs and Mountains.


Cluny View B&B
Cluny View B&B enjoys a central location in the historic town of Forres on Scotlands beautiful Moray Firth. Our location makes this the perfect base for exploring all that the North of Scotland has to offer including the castle & whisky trails, Moray Firth coast and many top class golf courses.

Cluny Bank Hotel
Cluny Bank Hotel is set in the best residential area of Forres within walking distance of the Forres Golf Course, Cluny Hill College and town centre.

Cluny Bank was built in the early 18 hundreds and extended in 1910. Being a listed historic building it has been carefully maintained. It was a private home for many years and we converted it into a hotel in 1999. We have been very careful to retain its fine original Victorian features and now Cluny Bank Hotel is a friendly welcoming hotel offering modern amenities. In August 2005 we were awarded four stars by the Scottish Tourist Board. We invite you to stay with us and enjoy the relaxed atmosphere!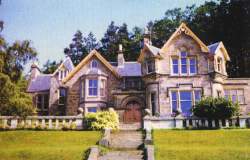 Carisbrooke Hotel Forres
Our hotel -

* Single, double and family accommodation
* En-suite rooms with TV in every room
* Function suite available for parties//small weddings

* Corporate rates available

We offer -

* Popular bar with locals and visitors alike
* Karaoke machine, widescreen TV
* Games area and entertainment

* Regular themed nights like Weakest Link and Stars In Their Eyes Specialities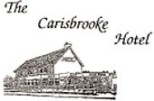 The Ramnee Hotel
Osprey arching in the blue sky above, salmon leaping in the lochs, roe deer in the forest, historic castles and enchanting views - there really is no other place on earth quite like the Highlands of Scotland. "

This privately owned four star hotel is situated in the heart of the Highlands amidst distilleries and castles yet convenient to main arterial routes for business or pleasure.

During your stay you will find that Ramnee has a refreshingly relaxed manner, unstarched and unstuffy and with a staff eager to create happiness and help you unwind from the stresses of life today.


Clarinnis B&B
We would be delighted if you should choose to stay at Clarinnis on your visit. We opened our accomodation in 2006 and can assure you of an enthusiastic welcome and first class attention. This is your chance to enjoy the freedom and hospitality of marvelous Moray....


Springfield B&B
Arrive and relax. Return time and time again as friends. Enjoy our lovely home and leave refreshed after a stress free visit.

All rooms have en-suite facilities and are finished to a high standard. In addition, they are equipped with tea//coffee making facilities, Hair Dryers, Colour Televisions with Freeview Digital Boxes and Wireless Broadband.

For the comfort of our guests, we ask you to observe our no smoking policy. There is off street parking and the centre of Forres is a 10 minute walk away. Traditional Scottish breakfast (including Haggis) is available from 7.30 - 8.30 am. Springfield Bed and Breakfast caters for Vegetarians and offer a range of cereals, yoghurts, homemade preserves and fruits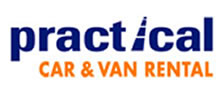 Equus Moray
Equus Equestrian Centre can be found situated in the heart of beautiful Moray. Located close to the picturesque little village of Roseisle it is within easy reach of wonderful beaches and scenic forestry.

Just establishing ourselves this year we hope our humble beginnings will grow into the areas most progressive riding centre catering for novice riders through to advanced competition riders and career students.

Our horses range from confidence giving cobs through to advance school masters. We pride ourselves on our friendly professional, though personal approach.

Our unique location makes us an ideal choice for non-riding partners too, being just minutes away from some of Moray's spectacular tourist locations.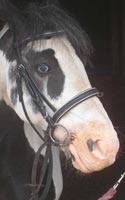 Lands End to John O'Groats Association
The Land's-End John o' Groats Association was established in September 1983 following the inaugural journey from Land's End to John o' Groats and then back to Land's End again. This event raised in excess of £10,000 for various charities and all the participants of that event went on to form the first Committee.



Over the intervening years we have had getting on for two thousand members, raising millions of pounds for charity. However the Association is not a registered charity, even though the majority of members have raised money either for small local ones or large well known national ones. The Association is run on a not for profit basis by a committee elected each year at the Annual General Meeting and is regulated by a constitution. All full members are encouraged to participate in the running of the Association.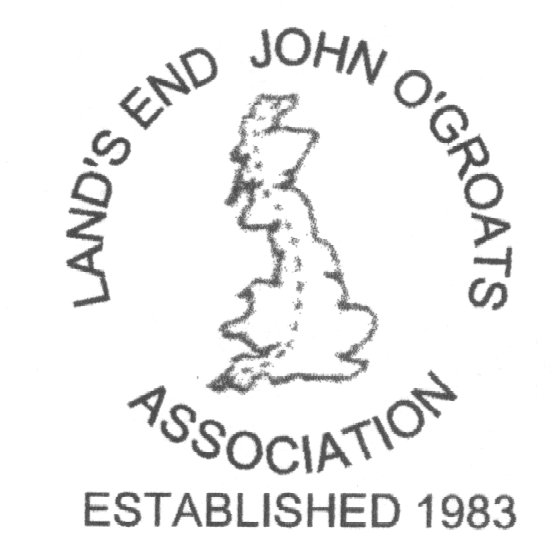 Glenburgie Cars Ltd
Providing car and van rental sales, service and repairs in Forres and surrounding area of Moray.